Each month we select some fresh finds for educators. We select useful tools, websites, podcasts and books for teachers to use in their classroom and lives.
Here's our selections for March!
Hey check this out!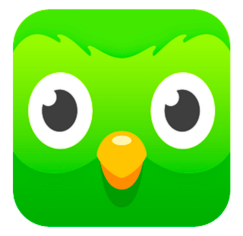 THIS WEBSITE (ALSO AN APP):
Duolingo
Duolingo is great for remediation or enrichment. Learning a foreign language has been scientifically shown to increase overall cognitive function, improve creativity, enhance memory, and so much more. Why not add the bookmark or download the app to your computers or ipads for students to explore? They will be saying Oui! Si! Hai! in no time at all.


THESE YOUTUBE CHANNELS:

Highly entertaining videos to support topics covered in the classroom, all organized into user-friendly playlists with search functionality. Where literature, science, math, or history (and more - too many topics to list), your students will enjoy the humor and pop culture references. No need to limit their screen time here.

THIS ARTICLE:

Why We Should Embrace Mistakes at School - by Amy L. Eva
Eva explains how shifting the student mindset from failure is not an option to we can actually learn from our mistakes is crucial to creating well-rounded adults with growth mindsets. Fear of making mistakes can lead to stress which can impact our lives both in and out of the classroom. Before you can share the message with your students, you need to know how you stack up first. Take the quiz HERE.

THIS PODCAST:

Ep. 58 Lessons From Second City Improv To Improve Teaching And Learning
The host talks to Kelly Leonard about his book, Yes, And and how we might use the lessons from improv to improve teaching and learning. Leonard currently serves as EVP of The Second City, a well-known and respected comedy club/improv school. Using improv strategies and techniques are also a great way to boost confidence and nail that in-person interview!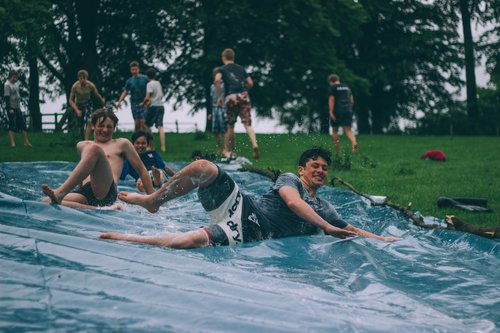 THIS SUMMER OPPORTUNITY:

RESIDENTIAL DIRECTOR at Julian Krinsky Camps
Scoot has partnered with Julian Krinsky Camps (JKC) to help find passionate educators to go the extra mile and spend their summer working as a Residential Directors. You must be willing to live on campus at UPenn, have an educational background, and be willing to commit to a 10-week program. Great compensation & a fun way to spend your summer! Room & Board included.