Summer is here! It's a well-deserved time for you to relax and unwind from the school year.
We've gathered some of our favorite books for you to read this break! Whether you're laying by the pool, waiting to catch a plane or lounging in your PJs on your couch make sure you curl up with one of these books.
1. The War of Art by Steven Pressfield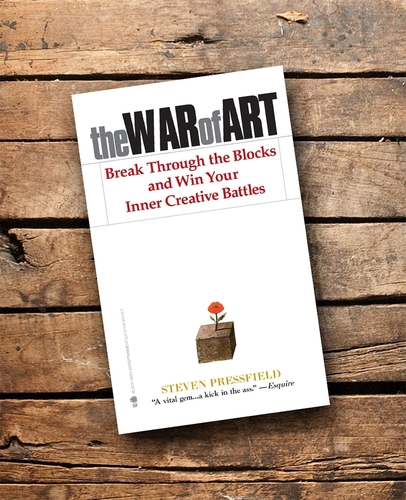 Looking for ways to break through creative barriers? This book is for you! Delve into this 2002 non-fiction book written by Steven Pressfield as he brilliantly highlights the forms of resistance faced by artists.
APPLY IT IN THE CLASSROOM: Use it to inspire and support students who struggle to express their creativity, and unleash your own ideas for being solution-driven in your school community.
2. The Code Book by Simon Singh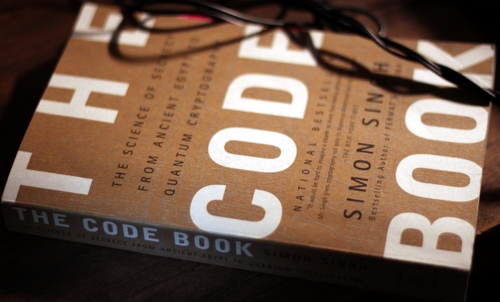 Interested in knowing who broke the world's most difficult codes? Read this compelling novel by Simon Singh as he walks you through the world of cryptography and codes, from ancient texts through computer encryption, and how they have played a vital role in warfare, politics, and royal intrigue.
APPLY IT IN THE CLASSROOM: Hello history class! Tie the amazing stories of secrecy and the dramatic effects codes have had on wars, nations, and individual lives in your next history lesson.
3. Me Before You by Jojo Moyes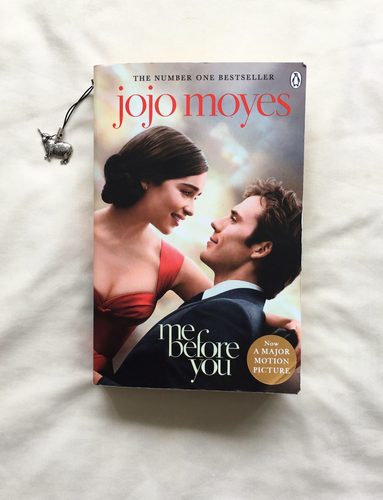 Curl up on the couch with a cup of tea and dive into JoJo Moyes romantic novel. This unusual love story brings together an unlikely pair and will prompt the heartbreaking question, what do you do when making the person you love happy also means breaking your own heart?

Fun fact: This novel was made into a bestselling movie!
APPLY IT IN THE CLASSROOM: As you follow Will Traynor, who is wheelchair bound after an accident, you'll bring greater empathy to your students who struggle with physical, emotional or learning disabilities.
4. Move Your Bus by Ron Clark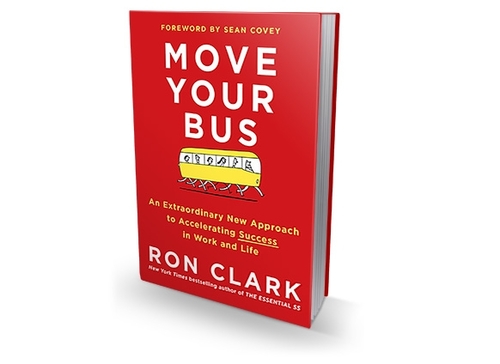 Looking for a good professional development book this summer? Pick up Ron Clark's novel about team building, leadership, and how to effect change on a large scale. "Treating everyone fairly isn't treating everyone equally." -Ron Clark
APPLY IT AT SCHOOL: During your next staff meeting, you'll be equipped to identify "drivers" and "riders" of the organization, and encourage them all to keep the "bus" moving by working together.
5. The Wisdom of Sundays by Oprah Winfrey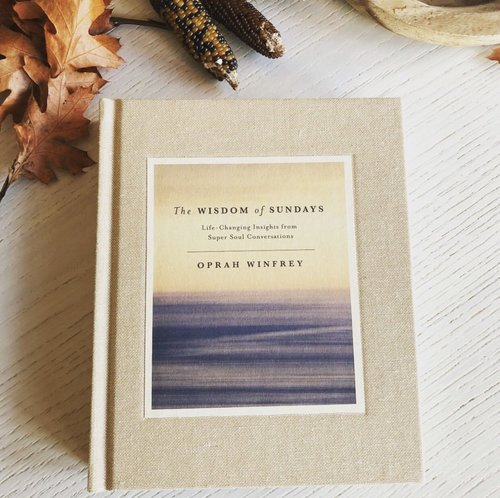 If you are looking for life changing insights and inspirational conversations, this is your summer read. This book features insightful selections from the most meaningful conversations between Oprah Winfrey and some of today's most respected thought leaders. She will walk you through the lessons they have learned in finding purpose through meaningfulness and intention.
APPLY IT IN THE CLASSROOM: Use the quotes in each chapter as a prompt to begin the day with a mindfulness exercise. You'll be reminded of the lessons in the book and your students will enjoy the thought-provoking content.
6. The Immortalists by Chloe Benjamin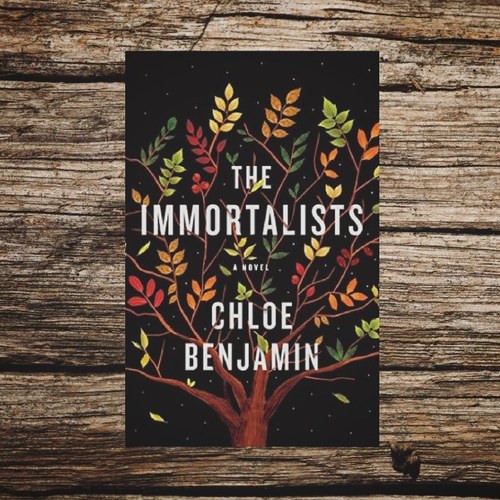 Currently being read by a few Scooters, Chloe Benjamin brings to life a tragic tale of one families path through destiny, set in 1969 in New York Lower East Side. Word gets out about a mysterious woman, a traveling psychic who claims to be able to tell anyone the day they will die. Four kids on the peak of self-awareness sneak out to hear their fortunes. If someone asked you, if you could know the day you die, would you want to know?
APPLY IT IN THE CLASSROOM: Re-invigorate your passionate for the power of story and plan a creative writing lesson plan for your students where they unleash their imagination and blur the lines between reality and illusion.
7. Something in the Water by Catherine Steadman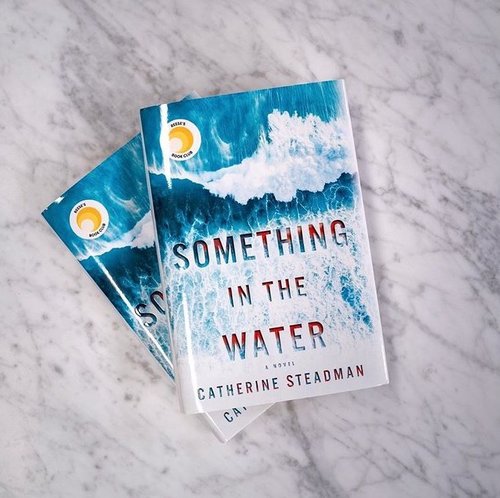 Lay at the beach and get entrapped with Catherine Steadman's psychological thriller, Something in the Water. Newlyweds Erin Locke and Mark Roberts are in Bora Bora enjoying their honeymoon. Then, while scuba diving in the ocean, they find something in the water that will change their lives forever.
APPLY IT IN THE CLASSROOM: Get inspired to start a conversation with students on ethics. Sometimes wrongdoing isn't black and white. When do they speak out? When do they let others deal with it? When do they get involved?
8. Open by Andre Agassi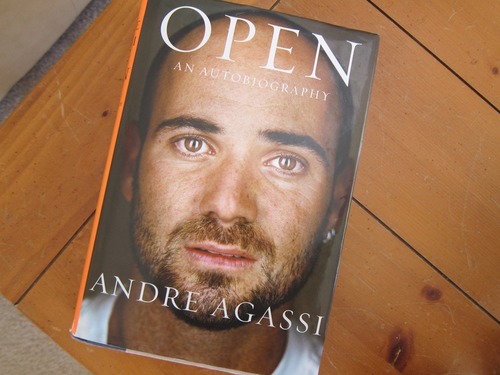 Sports fanatic? Check out this 2009 novel about the turbulent life of one of America's all-time best tennis players, Andre Agassi. This story highlights Agassi's fight for balance and self-awareness; while dealing with the obstacles that arose from fame and public scrutiny.
APPLY IT IN THE CLASSROOM: Connect with the athletes in your classroom! Use this book as a talking point and discuss how students are managing the stress of sports and academic expectations.
9. Rework by Jason Fried & David Heinemeier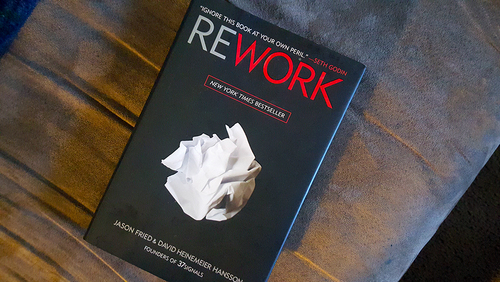 This is one of our favorite professional development books for the year. Rework is a great choice for anyone interested in business, leadership, and entrepreneurship. This quick read "shows you a better, faster, easier way to succeed in business." Jason Fried & David Heinemeier Hansson discuss why plans are actually harmful, how productivity isn't a result from working long hours, and why hiring and seeking investors should be your last resort.
APPLY IT IN THE CLASSROOM: Use the insights to ask yourself: How can you work smarter, not harder this year? Where can you increase productivity? What kind of hacks and solutions can you bring to your school community?
10. Braving the Wilderness by Brene Brown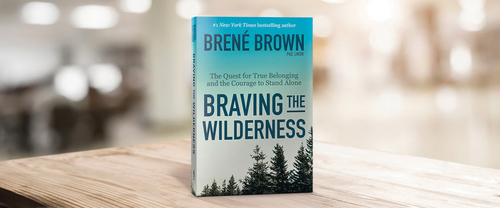 We're a big fan of Brene Brown (it's pronounced Bre-ney). In this book, Brown redefines what it means to truly belong in an age of increased polarization. With her trademark mix of research, storytelling, and honesty, it challenges the way we think about cultivating a sense of belonging in our communities, organizations, and culture.
APPLY IT TO THE CLASSROOM: Everything! But our favorite part is the idea of true belonging as "a daily practice that demands integrity and authenticity. It's a personal commitment that we carry in our hearts." Instill that idea into your students.