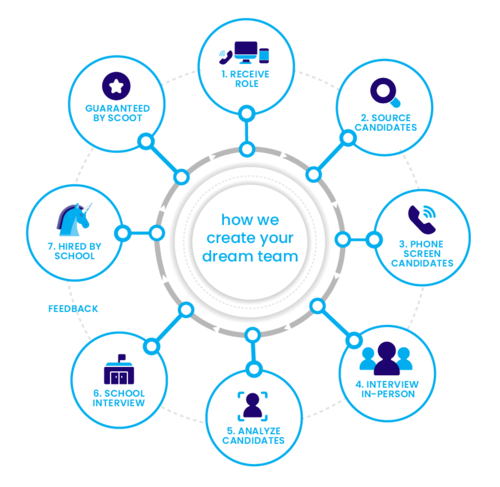 We start with you
It's simple. We get to know your school, your needs, your mission, your culture--all of it!
Then we source stellar candidates, vet the best and send you a shortlist of the top matches for your school community.

A dedicated consultant is only one call away and our easy process allows you to focus less on recruitment and more on making exceptional schools.

We can help you find the right teachers, administrators, and leadership staff for your school.
Talk With A Scoot Consultant To Fill Your Teaching Position With A Stellar Educator
Form ID:8