Congrats! We're excited to meet you to decide if Scoot is the next step in your substitute career!
Here's what you'll need to bring for your interview with us.
1) Employment eligibility
2) Unofficial transcripts
3) Documentation of certificates*
4) Copy of teaching credentials*
5) Statement of assignments*
*Not required
---
What to bring
1) PROOF OF WORK ELIGIBILITY
We'll need to verify your eligibility to work in the US.
Please bring (1) document from column A or (2) documents from column B to authenticate your eligibility. See the full list here.
Double check your documents haven't expired and be sure to bring original documents. We can't accept copies.
2) UNOFFICIAL TRANSCRIPTS

​
Provide unofficial college transcripts.
You can bring originals or copies, and you may also email them to us beforehand if you prefer!


3) CERTIFICATES

If you have any certifications such as CBEST, First Aid or CPR training please bring unexpired certificates.
4) STATEMENT OF ASSIGNMENTS
(for 30 Day Permit holders)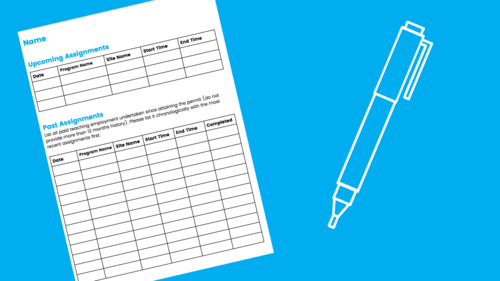 If you currently hold an Emergency 30 Day Substitute Teacher permit, please prepare a statement of previous substitute assignments.
This information will help Scoot ensure your teaching permit remains valid and will help us calculate an accurate pay rate for you.
Statement of Assignments directions.
Provide a chronological list of all paid teaching employment undertaken since attaining the permit (do not provide more than 12 months history) including name and location of school. List the start and end dates as well as the number of days taught in each classroom.
Submit your own or use our template.
5) TEACHING CREDENTIALS (IF ANY)
Bring documentation of any unexpired teaching credentials that you have. You may bring an original or a copy.

Where to meet us
10000 Washington Blvd Culver City, CA 90232.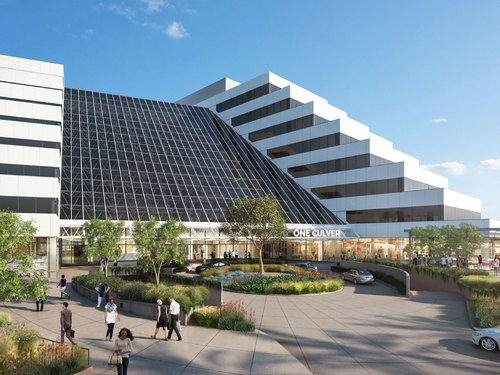 Scoot Education is located within the WeWork at 10000 Washington Blvd in Culver City.
When you arrive, take the main elevators to the 6th floor (tip: Do not take the southeast elevators closest to the parking elevators).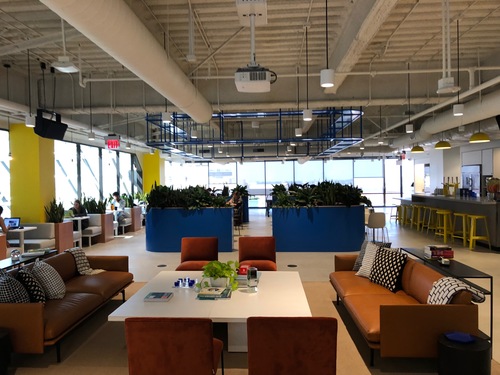 On the 6th floor, please use the check-in kiosk to let your consultant know of you've arrived. You can also notify one of our friendly receptionists you're here to see "Scoot Education" and they'll be happy to help!
Where to park
We recommend parking around surrounding streets (Madison Ave & Culver Blvd) for free.
There are also designated Downtown Culver City paid parking lots along Culver Blvd. The closest paid public lot is located at 3844 Watseka Ave, Culver City, CA 90232.
You may also park in our building's underground parking garage, but they charge hourly and Scoot does not validate parking tickets.
What to expect in your interview
In-person Interviews
We want to get to know you and your passion for education. We'll ask you a few questions about your teaching style and ask you to demo a bit of your skills.
If hired, we'll take your photo and create a Scoot substitute badge, so be sure to bring your best smile :)
Skype Interviews
Are you outside of LA? When scheduling your interview, select the option for a remote interview to indicate you'd like a video call instead of in-person interview.